A tribute to the oldest vet I know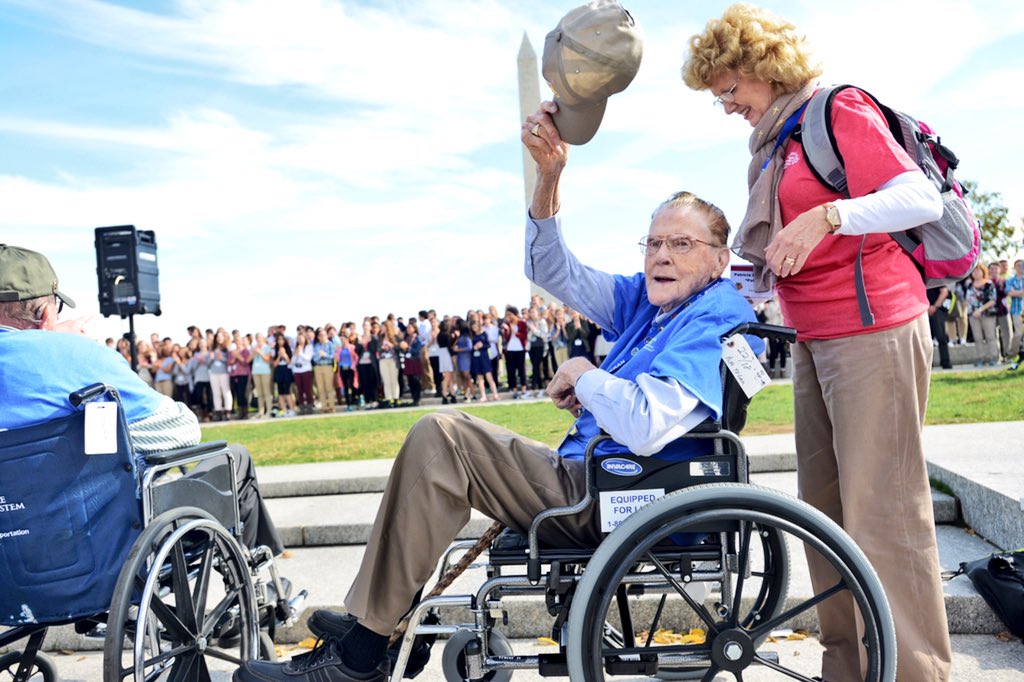 This is my article that came out in last Friday's Herald-Journal. Thought it worth reposting today.
Three weeks ago my grandpa passed the century mark. It's pretty cool having a grandpa who's spent 100 years on this planet.
The past three weeks have been a whirlwind of activity for him. The partying started with more than a hundred family and friends stopping by his house to celebrate a life well lived. He's been on the front page of the Greenville News and featured on a few local TV news broadcasts.
Last week Grandpa, and his 91 year-old brother Homer, were able to take the Honor Flight to visit the WWII memorial in Washington, DC. Grandpa is a veteran of WWII. He landed on Omaha Beach six days after D-Day and eventually fought his way from there to Berlin.
I love Grandpa Henry stories. One time he got chewed out by his commanding officer for taking a German Army motorcycle for a spin around the German countryside because it could have gotten him shot by one of his fellow Americans. Grandpa always loved motorcycles.
Then there's the one about the French family that invited him into their home for breakfast. He taught them how to put cheese in their scrambled eggs. They served him wine with breakfast.
His unit was responsible for rescuing thousands of Polish citizens from a German prison camp. He says "That was one of the greatest experiences of my life, setting those people free." I get teary-eyed just typing that.
Grandpa is a part of what Tom Brokaw calls The Greatest Generation. There is so much that makes Grandpa a living example of what Tom's book. He has always had a willingness to do whatever needed to be done, without asking for credit and special favor. Before he could come home, he spent nine months in the Hospital recovering from injuries brought on by the war, but then he came home, went to work, raised a family and never complained. You can still find him in the yard working on his '61 Corvair, because those cars always need some sort of maintenance.
He is someone who approaches life with fresh gratitude daily. It seems to ooze out of his pores. We would all be better off if we had his attitude.
Grandpa has been married to my 94 year-old Grandma for 77 years. That level of love and commitment serves as a great example to a generation where it is rarely seen.
Veterans hold a special place in my heart. My dad is a veteran. I spend the first 18 years of my life as an Army Brat. I am grateful for all of our veterans, but this Veteran's Day I'm especially grateful for my Grandpa.